BY PASS AND DRAIN CONNECTION STANDARD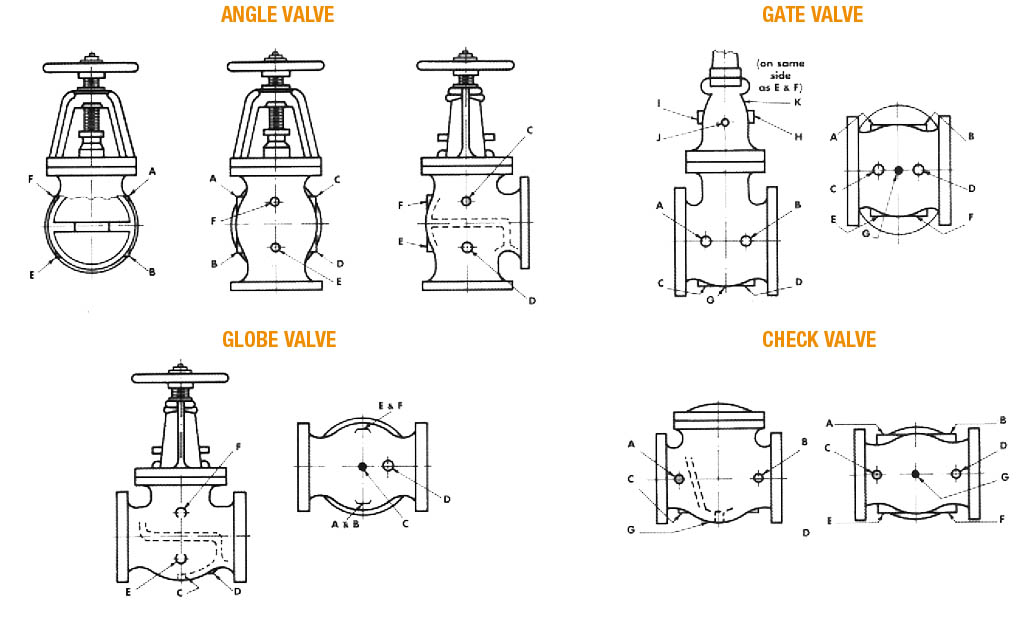 These illustration show the location of tapped holes. When placing an order please quote the letters in the above illustrations designating the location of the tapped holes. For more information see MSS-SP-45.
DRAIN AND BY PASS DIMENSION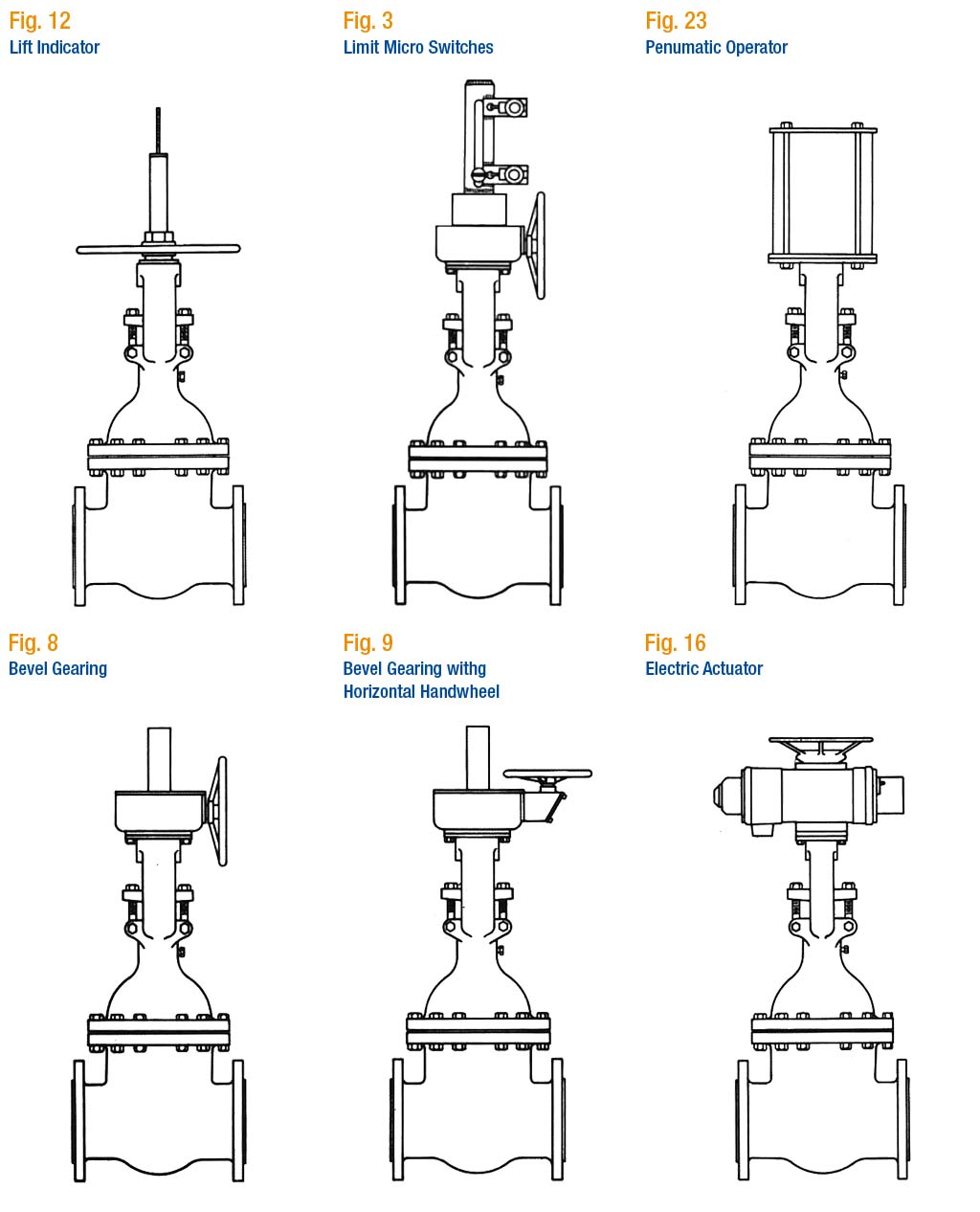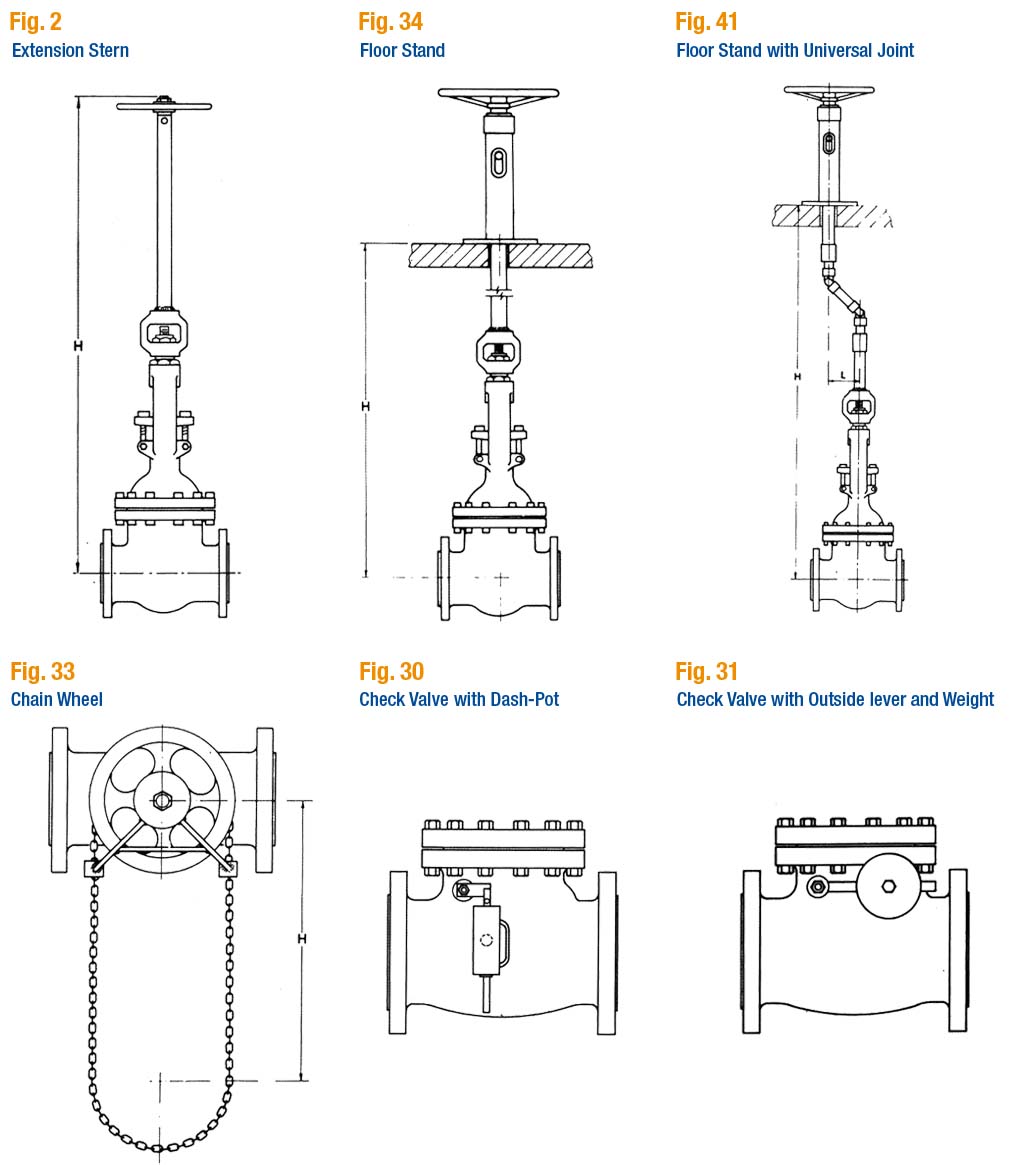 DRAIN AND BY PASS DIMENSION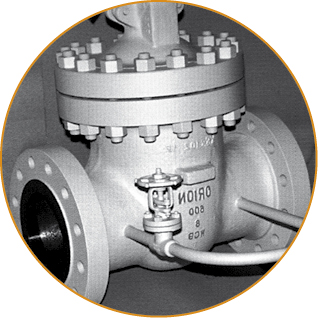 ORION valves can be equipped with by-passes which allow equalization of pressure on both sides of the valve. Unless otherwise specified "Built-up" by-passes will be supplied on the side of the main valve.
By-passes of other types can be made according to client request. Enquires should give complete description or drawings. By-pass valves are bolted bonnet, outside screw and yoke, socket-weld and globe valves, and materials are suitable for the same service as the main valve.